This month's recap of my life as a career coach, writer and human being.……..
Update 2nd August 2019
It's that time of year again in the Taylor household, all three of our apple trees are laden down with fruit. There are only so many home- made pies and crumbles that we are going to be able to make and eat. So, I found myself asking at the end of a coaching session,' would you like a bag of apples?'
My client was delighted to take a few with them, and I think I could be onto something…..
So, my Special offer for this month only
One free bag of apples with every coaching session….
You know it makes sense ????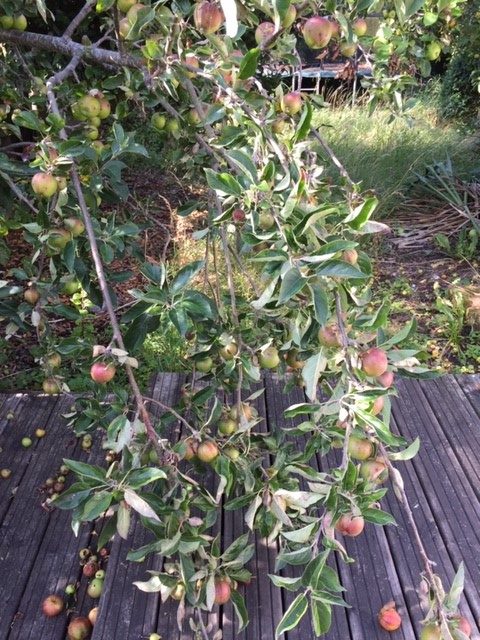 Update 9th August 2019
 They say variety is the spice of life and that's certainly what I've been getting over the past eight months or so.
When I'm coaching someone through a career change/challenge there's a sense of progression and momentum as my clients move forward over time towards clarity and focus.
However, where I've been working to support vulnerable young women it's been completely different. The progress you thought they were making one day, could be wiped out in the blink of an eye, by the next. With some of the chaos and ongoing trauma in their lives it really doesn't take a lot to knock them off balance. Have to say, I've noticed the same with the homeless project I volunteer with.
These past eight months or so have been a real eye opener and a pretty steep learning curve.
Update 30th August 2019
Good to be back and rested after our family holiday in Vancouver. The highlight of which for me was our whale watching trip from the mainland. What a privilege it was to catch sight of Humpback whales, Orcas or Killer whales, seals and sea lions in their natural habitat. It was a real treat, so however you spent your holidays I hope it gave you the rest and change of pace you needed. I know mine certainly did. And here's what managed to capture on our trip out, a Killer whale doing its thing.
Until next month 🙂