Christmas is very almost upon us – so, let's review my life in November as a career coach, writer, and human being.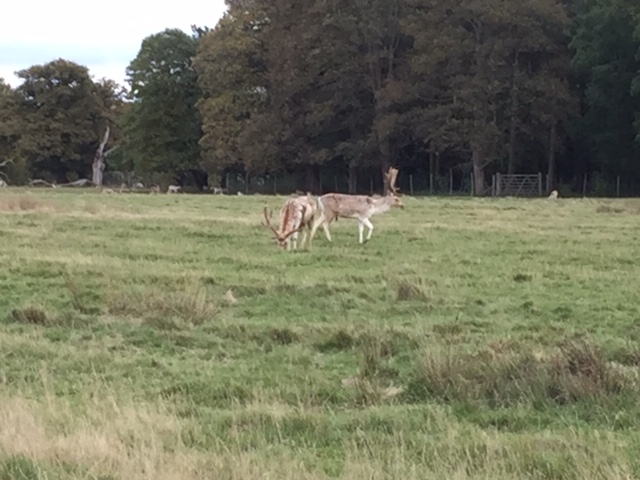 It was so lovely to get away and spend a few days in Shropshire – a rare treat. And on one of our many walks, I was delighted to spot the stags at Attingham Park. I returned home – refreshed and recharged.
The beauty and simplicity of Trello
I am still working on this – my online careers resource, courtesy of Trello. For the moment, I am calling it Rethink your Career and have arranged what I think are relevant questions, articles, videos etc. under five headings:
Strengths
Dreams
Values
Purpose
Challenges and Adversities
Admittedly some categories are more populated than others (for some reason, challenges and Adversities is way out in front 😉). Still, thanks to the ease and simplicity of Trello, I can continue to plug the gaps as I go. And if there are other resources you think I can usefully add, then please let me know. Click here to find the resources.
Strat and Chatto
The title of a family favourite – that I had almost forgotten. Strat and Chatto is the story of a clever rat and a not so bright cat (a bit like Tom and Jerry, perhaps?). Chatto, the cat, has a problem, and he hires Strat, the rat, to help him solve it. To sort things out for him. Unfortunately for Chatto, Strat's approach is to make the problem far worse – with the help of some cockroaches and silverfish. Strat has his own agenda 😉.
I don't want to give too much away other than to say there is a happy ending (of sorts).
But rediscovering this book makes me think about the problems we face and how we approach them. How much of a problem is it? How big and how deep? Who is in the best position to help? Who might have a vested interest? Am I being rushed to sort it out?  What might happen if I ignored it?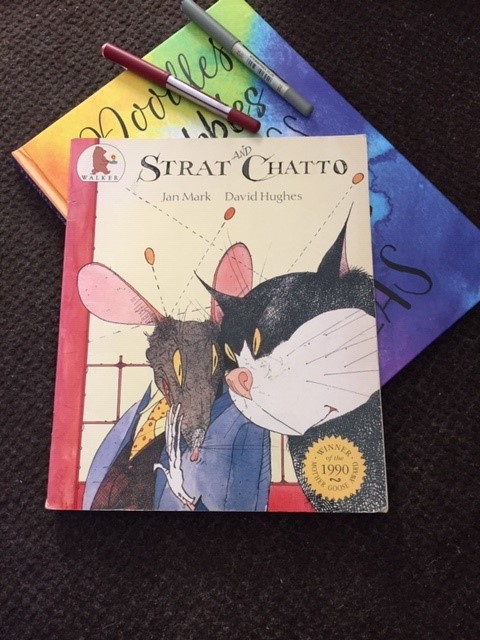 Have you ever wondered how your voice looks?
Neither had I until I started playing around with Audacity to record some of my stories.
And this is where my inner Geek comes into play. I want to know what this pattern of waves is saying about my voice—telling me when I achieve a full, rich sound, when my voice might sound a bit thin, or when my tone lowers.
What are these squiggly lines saying about the quality of my voice? Now thanks to the beauty of YouTube, and a bit of Googling, I'll be able to find out.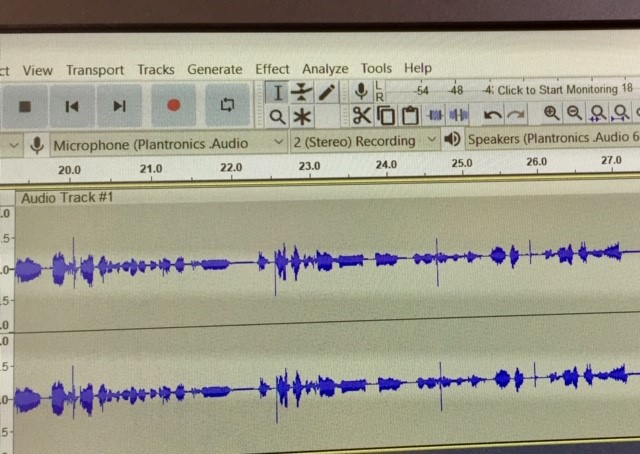 It probably is the time of year, but I have noticed more coughs, splutters and clearing of throats as I participate in various Zoom/Team calls. How many of us are paying attention to our voices and possibly taking them for granted?
Our voices are our unique instrument; I learnt this while singing, and I appreciate this each time I work with clients and colleagues alike.
Until next month
Janice