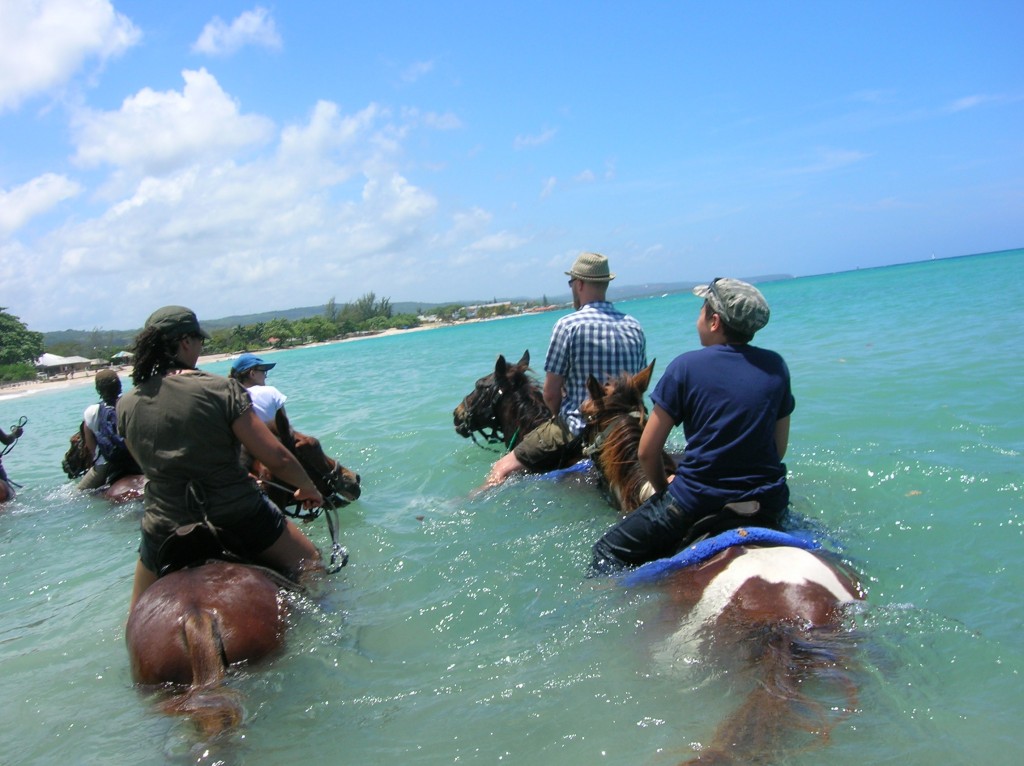 This is a picture of me and my family at the end of a two and a half hour horse trek around Runaway Bay – Jamaica. An unforgettable experience, especially as most of us had never ridden before let alone taken a horse into the sea. Each time I look at this photo I get a rush of emotion – it brings back the fear, trepidation and excitement of an amazing experience. Definitely one of the highlights of our two week stay in April.
We were able to relax and recharge but also to try something completely different. This highlights for me one of the key reasons for taking a holiday, as generally in our day to day lives we don't necessarily have the time, energy and the opportunity to explore new places and new experiences. We don't necessarily have the opportunity to explore different aspects of ourselves.
So if you can please do go and book that holiday…………………………..