In the month, I managed a trip to Shropshire and delivered my second in-person workshop – here is my round-up for November as a coach, writer, and human being.
 Gin and Tonic, anyone?
 Travelling by train from Birmingham New Street to Telford Central early evening last Friday, I couldn't help but notice the four men sitting diagonally across from me. The clink of glass drew my attention, along with their selection of Fever Tree tonics and slices of lemon in a cup. Gin was poured into each tumbler from an art-deco-style bottle, and they even had a pair of metal tongs for the ice and lemon.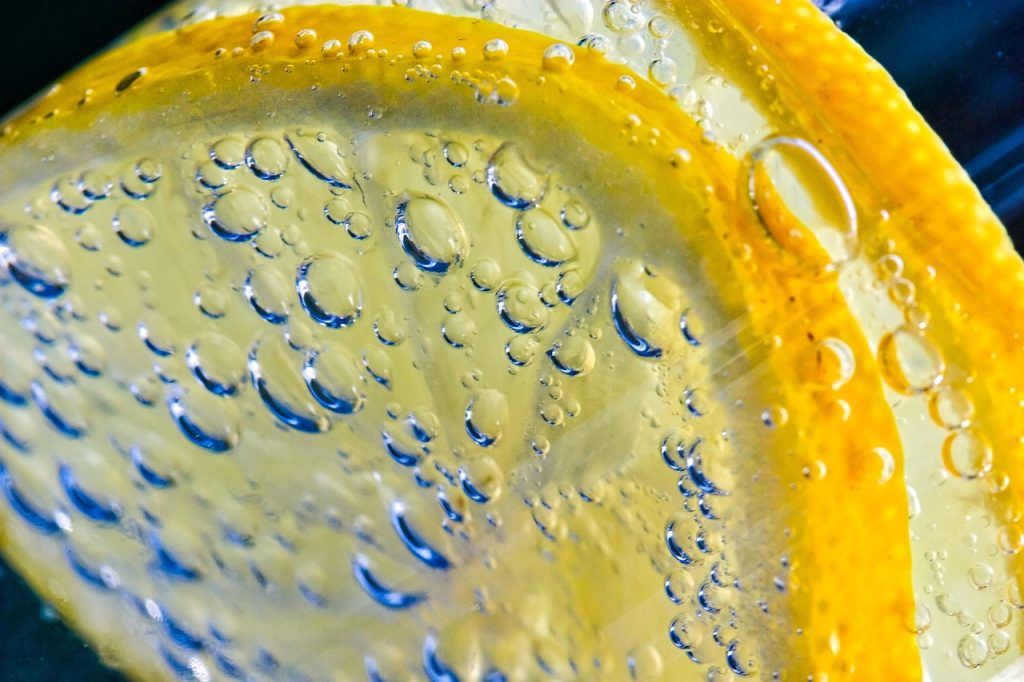 And it was all served with dry roasted nuts and tortilla chips. However, there was no special receptacle for these ????.
Not what I expected to see on the Shrewsbury train, and I must admit to being incredibly impressed by the metal tongs.
The difference a mentor can make
 It's that time again – I am due to send ten thousand words from my collection of stories to my writing mentor. Ed is a published author and someone I have been working with for almost two years. I trust his judgement and feedback even if I don't always agree with every single word.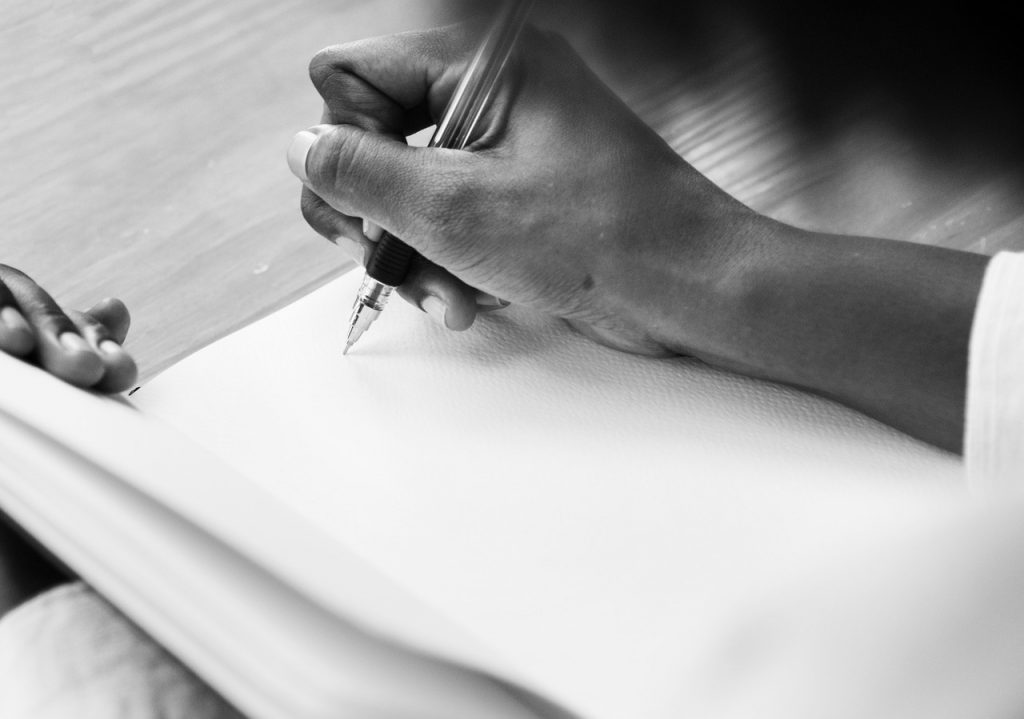 Ed has been amazingly supportive and opened my eyes to new approaches to writing. He has challenged my perceptions and helped me to look at my stories in a new way. Encouraged me to read more fiction – novels I would not have previously considered. Olive Kitteridge by Elizabeth Strout and The House on Mango Street by Sandra Cisneros are a couple of favourites.
I am not sure I would have gotten this far without him. Today I have almost completed the first draft, and then the hard work of redrafting and pitching to potential agents will start.
Now I want to finish them, regardless.
So, thank you, Ed, and let's see what happens in 2023.
Confidence – what does it mean to you?
Even if you can't take the first step, try moving your toes in the right direction.
Radio 4, Saturday Morning Live – Saturday, 22nd October 2022.
I wanted to share this quote because people have asked me how to build their confidence around certain aspects of their jobs/roles.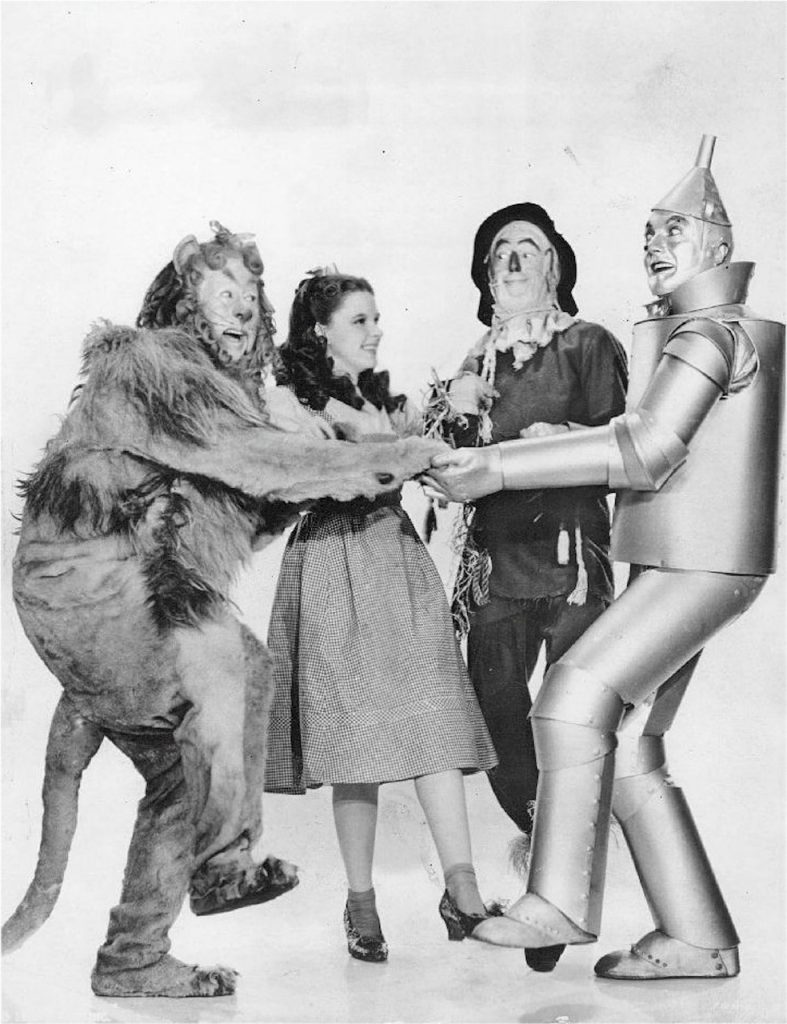 And it has me wondering what we mean when we say if I had enough confidence, I would…..?
Do we see it as some magic pill, and how much is enough?
There is another word I would throw in here – comfort. Are you waiting until you feel comfortable enough to make a start?
All food for thought, and if you want to read more, I rifled through my archives on careerresilience and found this: 
Linktree
Who else has a Linktree account, and what impact is it having on your business? I have been meaning to create one for ages as I like the simplicity of having one link that shows your social media, blogs, online resources, and websites in one accessible list.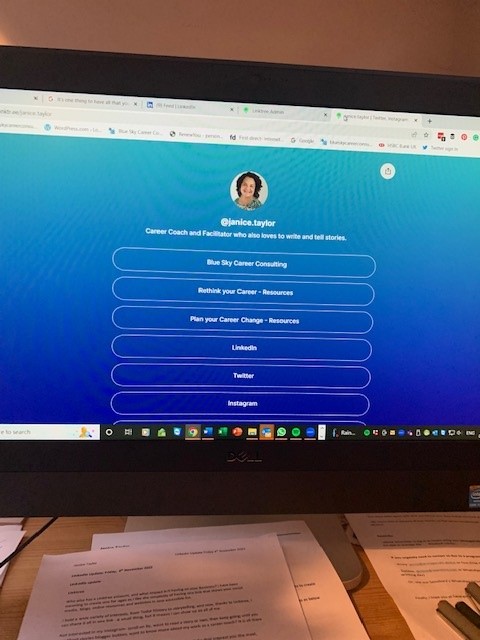 I hold a variety of interests, from Tudor history to storytelling. Thanks to Linktree, I can share it all in one link – a small thing, but it means I can show up as all of me.
Not interested in my Instagram- scroll on by, want to read a story or two, then go straight to the short stories button; want to know more about my work as a career coach? It is all there in one glorious list.
So here is my Linktree – profile; all you need to do is click on the links that interest you the most, simples ????.
Until next month.