A monthly recap of my life as a career coach, writer, and human being
Update – Friday 5th June 2020
I had an unexpected blast from my past this week.
An old journal uncovered by our daughter as we were having a bit of a clear out. Buried and forgotten on a top-shelf I had kept this journal while travelling around Australia for three months in the early 90s.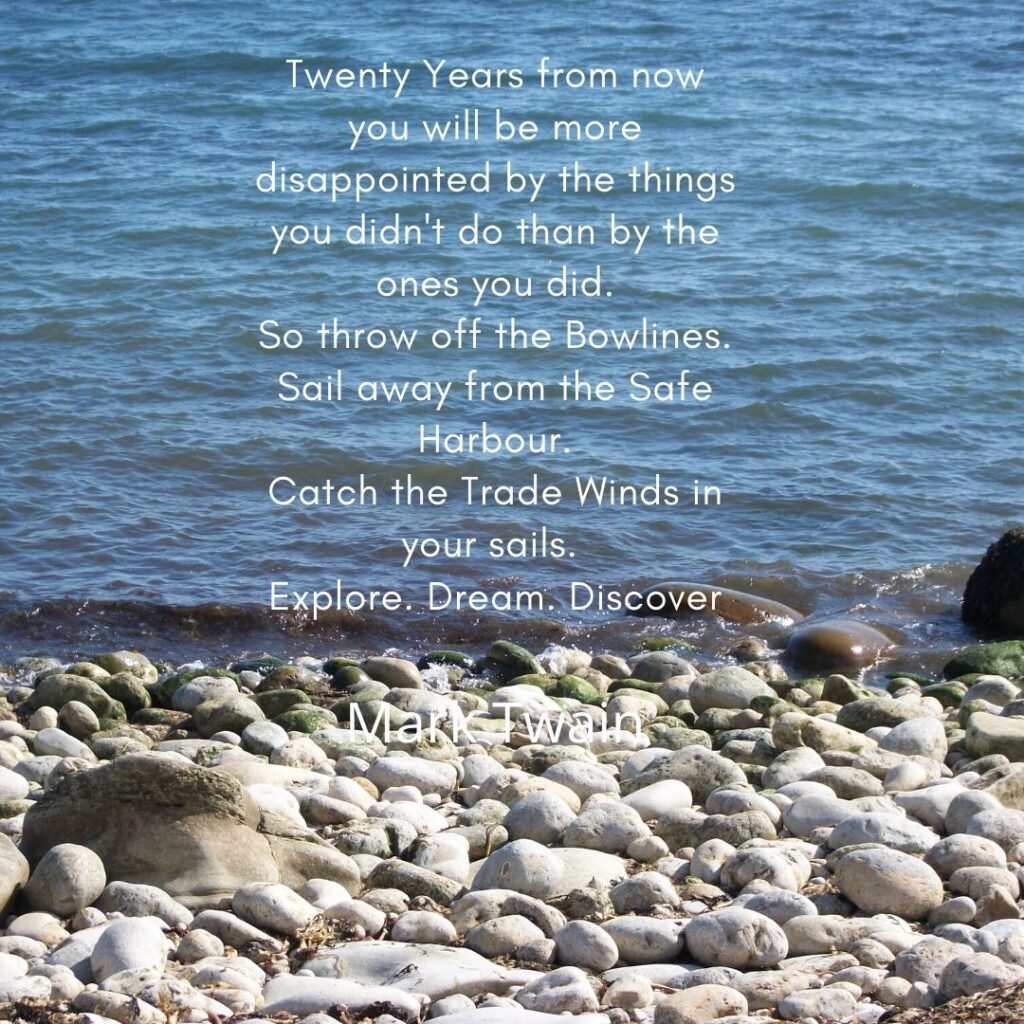 It feels like a lifetime ago now, and a bit strange to read about myself after such a long gap.  I have not gone through all my entries yet, but what I have read so far is already making me laugh and squirm in equal measure.
And almost thirty years ago I had no idea where I would end up, what I would be doing or indeed who I would be doing it with.
So, what would you say to your younger self if you could?
Me: keep showing up, come what may.
Update – Friday 12th June 2020
Every pot has a lid, Janice.
This is the phrase my friend's mum used to quote at me, every time I moaned about being single.
Then almost twenty- five years ago, I was lucky enough to meet and later marry my lid.
Today as a career coach, I am only too happy to apply this principle to work.
So, if you are looking to make a change, find the career that is the right fit for you – then do get in touch.
PS
We celebrated our wedding anniversary this weekend with our daughter, a glass or two of wine and a family game of Monopoly????.
Update: Friday 19th June 2020
I am not a fish
My tongue in cheek reminder to the marketers, network or otherwise, salesmen/women who attempt to reel people in with a bit of bait on a line. Something I have noticed on LinkedIn for a while now.
I have neither the time nor the patience to read half-baked messages, with barely any information – asking for a telephone call, Zoom meeting etc. There is no point in dangling a bit of information at the end of a line of marketing, sales hoping to reel me in.
If you have something to sell, not a problem, LinkedIn is, after all, a platform for business, but then say so and give me enough information so I can either say yes, no or ignore.
Anyway, moan over, ????
Have a great weekend, everyone.
Update – Friday 26th June 2020
 Twenty years from now
you will be more disappointed by the things you didn't do than by the ones you did do.
So, throw off the bowlines, sail away from the safe harbour.
Catch the trade winds in your sails.
Explore. Dream. Discover.
Mark Twain
Just about says it all for me, but if you would like it in more prosaic terms:
Find the thing that brings you joy, then find a way to go and do it. That's it.
I should say that today's post has been inspired by coming across someone who has found the time to write a musical.
Have a great weekend ????
Until next time
Janice