A monthly recap of my life as a career coach, writer, and human being
Update – Friday 3rd July 2020
I can see our Eucalyptus now
And it feels like we have unearthed a rare piece of art.
In our bid to continue through our family to-do list, we finally enlisted the help of a friend and had two of our trees professionally trimmed—something we meant to do years ago.
Our Bay which was immediately in front of our Eucalyptus was cut down to around eight foot and the Eucalyptus tree as you can see, was thinned out and trimmed. It just shows what can happen when professional tree surgeons get involved. Or as I would more whimsically call them tree artists.
Now in the mornings, I am greeted by this beautiful tree, and that is what I have been grateful for this week ????.
So, what has made you grateful this week?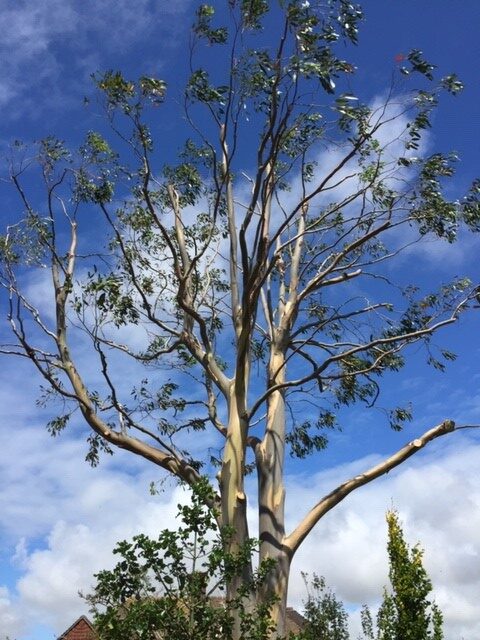 Update – Friday 10th July 2020
It has been a bit of a long one this week – so will be very glad to get up into the Downs for a few hours. I want to make the most of this glorious weather.
Some fresh air and some reasonably strenuous walking, along with a bit of conversation, should set me up nicely for the weekend.
How will you be finishing off your week?
Update: Friday 17th July 2020
In the week we officially became the parents of an adult –
I completed another night shift with the vulnerable young women's project I have been working with for the past eighteen months or so. Keeps me grounded and on my toes, they drive me nuts at times, but these young women are funny, sharp, talented, and smart.
Though as a career coach, I have generally worked with an older client group, those who are moving towards a second or third career. I find I am learning a lot from these young women and the issues they are grappling with daily. And with the current situation, which is not going to get easier any time soon I hope we do not let our young people down.
I worry that just when we need it the most a ton of potential might be lost if we are not careful.
Update – Friday 24th July 2020
Play to your strengths
I remind myself of this each time I sit down to learn a new piece for the piano. Recognising that my Dyslexia is likely to be affecting how long it takes me to make sense of the musical notation on the page.
It can take me months to learn a piece, but once it is committed, it is not easily dislodged. And this is where my strength lies with playing the piano, in my excellent muscle memory because once it is in my fingers, that is where it stays. If I am struggling to remember how to play a piece, it sometimes helps to close my eyes, get my brain out of the way, and let my fingers at it.
The joy and challenge for me are in turning dots and dashes into something that can be heard and recognised as a piece of music.
So, how are you playing to your strengths?
 Friday 31st July 2020
 Conversations worth having.
Did not think I was going to have much to say this week then I remembered one encounter.  I was beautifully surprised by this conversation and how easily it flowed with someone I had not spoken with before. If nothing tangible or substantial comes of this – no matter it was still a conversation worth having. And you never quite know what will take root.
I am a little Zoomed out, but that has been the theme in recent weeks. I have been privileged to listen in on and take part in some incredible and sometimes quite tough conversations around race, racism, optimism, resilience, black pride and making change.
So, what conversations have been most memorable for you this week?
 Until next time
Janice