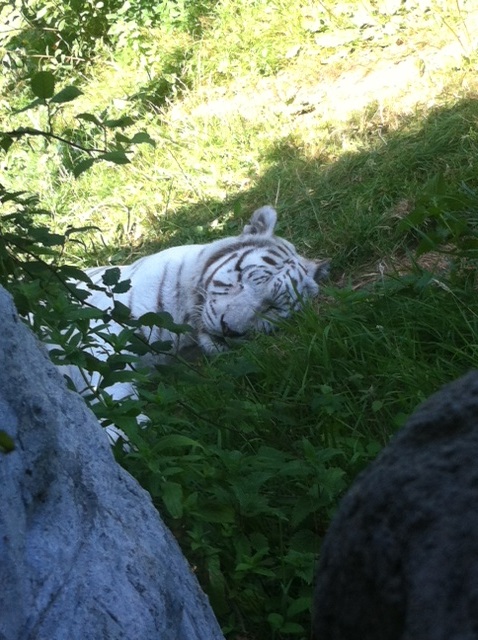 This is a picture of Zena the white Indian tiger, taken by my daughter a few weeks ago at one of my favourite places, the Isle of Wight, zoo. I can't fully explain why I feel so at home here, but every trip we have ever made to the Isle of Wight has always included a trip to see the big cats at the zoo.
We never leave until the zoo is about to close, particularly as the 'big cats' become more active as closing time, approaches. This is when we can hear them roar, a truly formidable and awe inspiring sound that always reminds me of the beauty and majesty of these animals. Some of whom were rescued from maltreatment and neglect.
The Isle of Wight zoo also impresses me because of the staff and the level of care, knowledge, enthusiasm and engagement that they have with the animals in their charge. Over the years I have enjoyed observing the pride and joy that they take in their work.
So my question for this month, what would I notice about you if I saw you at work?