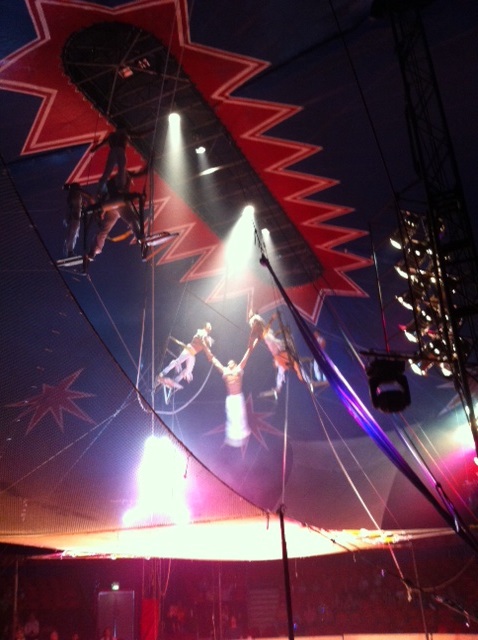 It is one of our annual traditions, every year I take my daughter and at least one of her friends to Zippos circus on Hove Lawns and each year I am struck by the level of organisation, teamwork and mutual support within this business.
So what is it I notice about Zippos?
1) There is a real sense of family – people looking out for each other and making sure things are in place to keep all the performers safe.
2) Everyone mucks in and does the jobs that need doing, when they need doing.
3) New stuff – they do not turn up year after year with the same old, tired acts. The only act that stays is Norman's budgies, with different gadgets to perform with each year. (Though the jokes are the same) but as he is the master of ceremonies – I think fair enough
4) They always remember they have an audience – no one is off stage until they are completely behind the curtain and they keep smiling throughout.
5) They make sure to get it right on the night. Not just the performance but the parts in between, the rigging, removal of the mats, all done with incredible showmanship and professionalism.
6) They seem to really know and trust each other – especially as quite literally lives could depend on it. They look out for each other with care and vigilance.
7) They read the audience and get them to support the act that is on stage at that time and help us to appreciate what we are watching.
Some of the acts we saw include:
Norman and his budgies
The Rastelli clowns
The Tropicana troupe
Strongman from Ukraine
Janice Taylor
www.blueskycareerconsulting.co.uk